As very connected folks in Birmingham, I'm sure you're well abreast of the latest events going on across the city as February /Black History Month closes out.
I'm sure you know about Bill Cosby's two performances tonight at the Alabama Theater to benefit Miles College. The Cos has been in the 'Ham several times over the past year, working as he can to encourage and strengthen the community with his words of wit and wisdom. A good fatherly kick in the pants and advice can motivate us to do better. I hope that somehow his words can especially touch the hearts of some of our youth who seem headed for trouble, like the sage counsel former Judge J. Richmond Pearson shared last week with disgruntled teens at Huffman High.
But you may also want to check out the free film festival that's going on right now. For Black History Month, the Carver Theatre is hosting the 5th annual E. Desmond Lee Africa World Documentary Film Festival (AWDFF). It's open to the public and FREE, folks.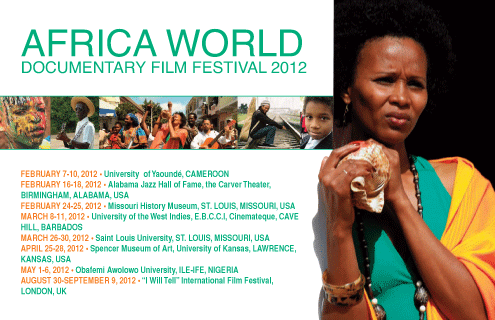 It started yesterday, but you have all day today and Saturday to catch some of the films of up-and-coming black filmmakers whose works are being judged during the AWDFF. Sponsored by the African/African American Studies Program at the University of Missouri-St. Louis, the festival promotes the knowledge, life and culture of people of African descent worldwide. More than 60 films have been submitted by filmmakers from countries spanning the globe where black folk live – Australia, Benin, Brazil, Cuba, Egypt, France, Germany, Haiti, Ireland, Italy, Libya, Morocco, Nigeria, the U.S. Virgin Islands and more.
Nineteen of the films are showing at the Carver Theatre, starting in blocks from 2 p.m. to 4 p.m., from 4:15 p.m. to 6:30 p.m., and from 7:30 p.m. to 10 p.m.
Some of the films at the Carver include:
Who is Wright (Friday,  7:30 PM – 7:55 PM)
Mike Mo, Kevin D'Angelo (25m, USA)
Step into the daily struggle of a young beat and rap artist from South Philadelphia who fights to keep his dream alive in spite of certain family dilemmas. In documenting the daily life of Julius Wright, a beat artist and MC, the film reveals the unnerving realities with which many young South Philadelphians live. Angered at the world and his position in the gun-battle and drug-riddled environment surrounding him, Julius attempts to find solace in rap beats that he and his peers perform. As "Lyrical God", his rap persona, he strives for acceptance in the local hip-hop community. Music may be Julius' way out. He has the ability to bring people together through his beats; however, he struggles to bring his own family together.
Beats Rhymes & Life: The Travels of A Tribe Called Quest (Friday,  8:10 PM – 9:45 PM)
Mike Mo, Kevin D'Angelo (97m, USA)
Documentary on the most innovative and influential hip-hop band of all time, a Queens, NY collective whose groundbreaking music ended with a much-publicized breakup in 1998.
The Great Mafia Orange Squeeze (Saturday, 2:00 PM – 2:30 PM)
Sophia Luvara (28m, UK)
Italy's Southern region of Calabria behaves like a rogue State. Here, the 'Ndrangheta (Calabrian Mafia) hold sway. They are the de facto Government, the de facto law and, in the countryside, the main employer. Thousands of African Immigrants have found this out the hard way. Quasi legal migrants, coming direct from Africa are drowning to Calabria by the work – harvesting oranges. What awaits them is pure misery and semi-slavery. They become trapped by government bureaucracy and by poverty. Their employers are the Mafia, so they have little course to complain about the level of wages. They cannot leave Italy, they don't have the right papers, yet they cannot join society, because they have not got the right papers.
Street Journey  (Saturday, 5:30 PM – 6:30 PM)
Tracy Christian (58m, USA)
For the street children of Nairobi, hope for the future is dim-until renowned Kenyan actress Anne Wanjugu lifts their spirits and awakens their joy through the power of the theater. Given a home and the chance to express their gifts on stage, the orphaned children flourish, but an unexpected event puts their resilience to the test as they journey from down-and-out Nairobi to the bright lights of Broadway.
The Black Power Mix Tape 1967-1975  (Saturday, 8:20 PM – 9:50 PM)
Goran Olsson (92m, Sweden)
The film mobilizes a treasure trove of 16mm material shot by Swedish journalists drawn to the US by stories of unrest and revolution during the '60's and '70's. Gaining access to many of the Black Power Movement leaders – Stokely Carmichael, Bobby Seale, Angela Davis and Eldridge Cleaver, among them – the filmmakers captured intimate moments and remarkably unguarded interviews. After languishing in a basement for 30 years, the footage was brought to life by Olssen and co-producer Danny Glover, bringing music and narration chronicling the evolution in our nation's history. Music is provided by African American artists including Questlove, Erykah Badu, Talib Kweli and Harry Belafonte.
See more film descriptions at the Carver Theatre's website.
A Town Hall Meeting
The Birmingham Metro Branch of the NAACP is holding a town hall meeting next Tuesday on one of the hottest debates around: charter schools. Will the promise of academic choice breathe new life into Birmingham City Schools, or will it drain the system of much needed resources and further deteriorate its educational efforts?
Here is one of several chances (let us hope) to hear the pros and cons on the issue and charter school laws that are making their way through the Alabama State Legislature. Speaking AGAINST Charter Schools will be Dr. Gregory Graves, Executive Secretary of the Alabama Education Association. Speaking FOR Charter Schools will be Kenneth L. Campbell, Executive Director of the Black Alliance for Educational Options.
Sarah Verser of Fox6 News, and reporter on "What's Right With Our Schools" will be the event moderator.
NAACP Townhall Meeting: "Grading Charter Schools"
Tuesday, February 21, 2012
5:30 P.M. – 7:30 P.M.
Boutwell Auditorium, Exhibition Hall (Upstairs)
1820 Abraham L. Woods Jr. Blvd. (8th Avenue North) – Birmingham, AL,  35203
For more information, contact the NAACP chapter president. Hezekiah Jackson IV at (205) 516-9806
Yet More Black History Month Events
You don't want to miss another year of two signature events in Birmingham:
The ever-growing Magic City Black Expo, founded by Darrius and Meagan Peace, who were also featured in Black Enterprise Magazine last year;  and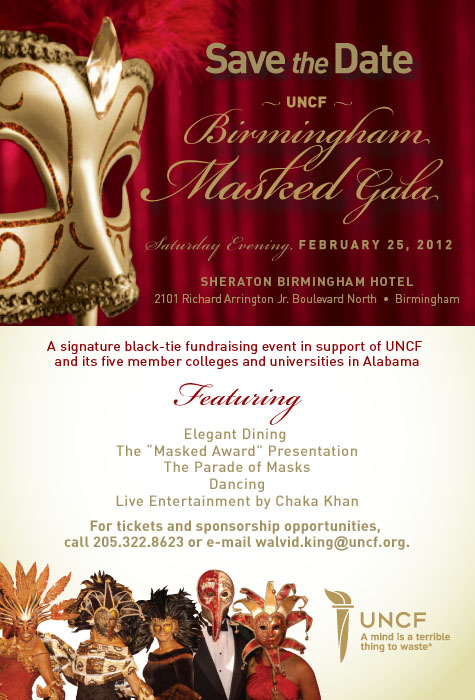 We'll have more on these and other events next week.
Until then, have a great weekend!