Images and perceptions, and the ideas and words that go with them, are powerful things, as I'm sure Martin Luther King, Jr. would say if he were here today, in celebration of his 82nd birthday. 
To prove his point, King might bring up his meeting Nichelle Nichols around 1966, who was then playing Lieutenant Uhura on the popular sci-fi show Star Trek. King was a die-hard Trekkie. How could he not be? In the middle of very turbulent times of racial rancor and fears of Red Russia, here was a TV show with a Russian helmsman, an Irish engineer, a Texas doctor, an Iowan farm-boy captain, a green-blooded non-human, and a black woman. (I'll leave you to guess which one stood out as the oddest of the bunch in the late 60s). They were all working together, an expression of the peace and harmony that would come to Earth by the 25th Century.
According to the story that Nichols tells on PBS's series on TV pioneers, she was surprised to turn around one day to meet a fan and see the eminent Dr. King standing before her. "'I am the biggest Trekkie on the planet, and I am Lieutenant Uhura's most ardent fan,'" Nichols recalls him telling her. But when she told King she was planning to end her stint as the first prominent black woman on a prime-time TV show to pursue her Broadway career, King objected. He encouraged her to stay.
"Do you not understand what God has given you? … You have the first important non-traditional role, non-stereotypical role," Nichols remembers Dr. King saying to her. "You cannot abdicate your position. You are changing the minds of people across the world, because for the first time, through you, we see ourselves and what can be."
He understood that her simply being Lt. Uhura on the weekly TV show was encouraging young Black children and women. Her role would slowly change negative attitudes about Blacks. She was the televised embodiment of his Dream, that one day, being Black would be a non-issue. Simply being good at what you do – and doing it with intelligence and class – was more important than skin-color and the negative stereotypes associated with it.
If he were here today, Dr. King would say we've made progress, but we still have some hills to climb.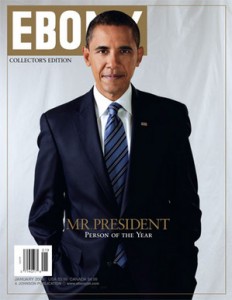 No doubt, he'd be bursting with pride over Barack Obama. Like many on election night in 2008, he would have cried and celebrated like millions around the world did, overjoyed that the U.S.A finally put aside its past prejudices to elect its first Black President.
For the first time in my life, I saw little Black boys with backs a little straighter, pants pulled up a little higher. I heard hope in their voices that they too might become the president one day, or a governor, or a congressmen. I saw Black girls with dark skins say they could be like Michelle Obama, who is a talented lawyer and a leader in her own right. Many without fathers saw an intact, successful Black family.
However, I'm sure Dr. King would feel anguish at the ugly, almost immediate backlash from some stunned citizens who did not want Obama. Before President Obama made even one executive decision, crazed rhetoric with barely-hidden racist undertones spewed out of radio hosts and bloggers like backed-up sewage against him. People brought barely-concealed guns to rallies where he spoke. It was just plain scary. It made me wonder whether these Black kids would just give up hope of being president or any influential political leader. Who needs this kind of hatred and pressure?
Maybe some are thinking it's just best to settle for being hood-rich rather than being a powerful leader. The boys can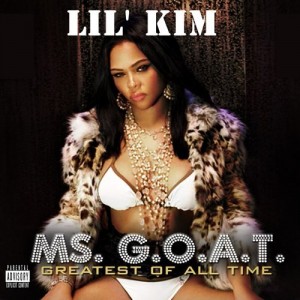 aspire to be jailbirds-overcoming-the-odds rappers like Lil Wayne or T-I. Girls now have images of Nicki Minaj, Lil Kim or any host of, let's say, unladylike females whose names, faces (and bodies) flood the television and radio airwaves, the movies and magazine covers. These manufactured urban bad girls and boys, and the tamer varieties, are the new images of African Americans that bombard our kids' minds. These are the images seen around the world. (To be fair, Kim Kardashian or Paris Hilton aren't doing much to bolster our international image either.) Such are the times.
They can always become baller athletes, if they're talented enough and lucky to get some training, even though the chances of their becoming a big-star athlete or rapper/singer are about the same as my winning American Idol.
I know I'm speaking in generalities here and over-the-top simplifications for the sake of space and time. But honestly, where are the true representations of successful men and women who are real models of what we want our kids to become?  Why aren't their names and faces plastered on magazine covers, or regurgitated on radio and TV shows? Where are sitcoms like The Cosby Show, or more dramas like Lincoln Heights (ABC Family canceled the popular show, by the way)? Why not write a Dynasty-like show about millionaire African-American blue bloods in the Hamptons or Prince George's County (they exist, as quiet as they'd like to keep it. Lawrence Otis Graham wrote a book about them).
I am glad to know some folks are trying. AT&T Alabama just created an Alabama African American historical calendar, similar to the one that South Caroline has done for 20 years. The Alabama calendar highlights the varied achievements of Blacks, some well known like Dr. King himself, boxer Joe Louis, educator Booker T. Washington and scientist George Washington Carver. It also includes gold-medal Olympian Vonetta Flowers, Surgeon General Regina Benjamin, and Billie Jean Young, a powerful poet, author and activist. All of them have made significant contributions to the betterment of our state.
AT&T Alabama's goal was to get the calendar – and the state-developed teachers' lessons that go along with them – into the hands, hearts and minds of as many kids as possible. The idea is to encourage them with stories of success by folks who look like them and came from circumstances that are sometimes worse than what today's children face.
There are many others doing the best they can to mentor young kids, like the Growing Kings group that works with at-risk young boys at Wilkerson Middle School. Jackson-Olin High schoolteacher Jewel Walker is teaching better manners to boys in Gentlemen of Distinction. And there's help for girls too, such as the group Tarrant teacher Glinda Fincher created. The Rotoract stepped up big time in 2005 with its Ready 2 Read program, where members not only raised money for books for all Birmingham City School second-graders, they also returned to read books to the children. Real people who care come in all shapes, sizes and skin tones.
Images, and the ideas that we put behind them, speak volumes. Let's work toward putting more positive images in front of our children, and strongly encouraging the media to do the same, as I'm sure Dr. King would do if he were alive today. It's never too late to become the change we want to see, to model that change first to ourselves, and then to the next generation.