Thursdays are good days to get stuff started. And two exciting events that make Birmingham a great place for arts and culture are kicking off tonight.
The first is Birmingham Artwalk's Preamble that starts 5:30 p.m. at Rogue's Tavern on Second Avenue North downtown.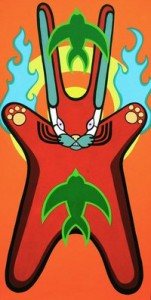 Now, I'm not saying this because I happen to be on the Birmingham Artwalk Board, and, it's my duty to promote it.
I think Birmingham Artwalk is a signature event that people have come to look forward to every year. The art draws us, of course. But so does the atmosphere. Second Avenue North has become a sort of Main Street for the city's downtown urban dwellers. It's cool, funky, and downright fun, especially now with the pubs and eateries that have become popular there.
Artwalk's volunteers work tirelessly to make this event what it has become. But in this world, you still need money to make things work.
So the Preamble is a fundraiser for the Artwalk main event, which is Sept. 10-11. Tonight's kickoff features an auction of art pieces from artists who will be exhibiting in Artwalk, and a tin-cup raffle auction of other gifts and prizes donated by businesses and supporters.
Tonight's activities feature the "ultimate Rochambeau" (for those of us who don't speak French, 'paper-rock-scissors') for a chance to win the large "Red, Red Rabbit" piece by artist John Little Wilson. Plus there will be other specials at both Rogue's Tavern and the next-door German Club.
So come out, support the arts, donate $10 or $25 at the door, buy some raffle tickets, get some food and spirits, have a good time . . . all that urban-living jazz.
Birmingham Artwalk started in 2001 as the vision of artist Veronique Vanblaere, who wanted a way to attract people to downtown Birmingham's loft district and promote her business at the same time.
BAAM! FESTIVAL THIS WEEKEND
Well, another Birmingham art phenomenon is starting tonight, also by way of a visionary artist who wanted to highlight local musicians and performance venues that will one day make Birmingham a serious music city.
Sharrif Simmons' vision becomes reality with a 7 p.m. kickoff event at Above Birmingham, the sweet spot atop the Redmont Hotel. The Birmingham Art And Music Festival (also known as BAAM) has been on Sharrif's mind for quite some time. It's just gratifying to see someone like him, with fire and determination, to bring together a team of folks to turn talk into something tangible. You can re-watch my conversation with him a few months ago by clicking on his picture here.
Among the artists who'll be playing are Nick Hill and Jona Crooner, whom you have already seen and heard from the April Birmingham View L!VE taping (you can click on the images below to watch their performances).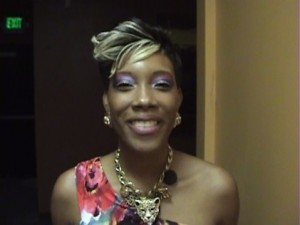 But you may not have heard of Laura Luke, a young woman who released her album, "Single Mother Chronicles" a few weeks ago. She is a protege of the late Jothan Callins, another visionary Birmingham musician and benefactor who was ahead of his time. The video I took at her album release party at B.O.S.S. does not do her justice. But hopefully, you can see and hear that the sister is bad. Hers is an act not to miss. This promo piece will give you a better idea of what I mean.
I also highly recommend you check out Erin Mitchell. I caught her and her band performing at Artwalk in 2008. Boy, did she blow me away. She has the heart of a soul sister, the voice of a Janis Joplin and the fire to melt your blues away.
I just hate like Hades that I couldn't figure out a way to get that video transcribed for you to see her in action. But you can see her videos from her site here, and hear more of her music on Erin's MySpace page here.
You can see the complete BAAM artist line-up here at the official website, www.baamfest.com/blog/
For those music lovers out there, take a look over the roster later today, and make your recommendations for the weekend's must-see acts. Ask some friends whom they recommend. You can leave your thoughts over on the blog page or on the Birmingham View Facebook page wall.